Archive for July, 2012
It has been a gorgeous summer so far in Vermont and arguably the best part of the summer is baseball. Whether you support the Boston Red Sox or the New York Yankees, everyone has some hometown pride for the Vermont Lake Monsters. This season, Heritage Ford and the H-Team are proud to provide "Kids Eat Free Thursdays," every Thursday. The first 500 kids under the age of 12 that enter the park each Thursday will receive a voucher for a free hot dog, bag of chips, and a soft drink, courtesy of the H-Team.
See how H-Team members Charlie, Toby, and Andrew and the Vermont Lake Monster's own Champ prepared for "Kids Eat Free Thursdays" at the local supermarket in the clip below. (Big thanks goes out to Mt. Mansfield Media for creating this video)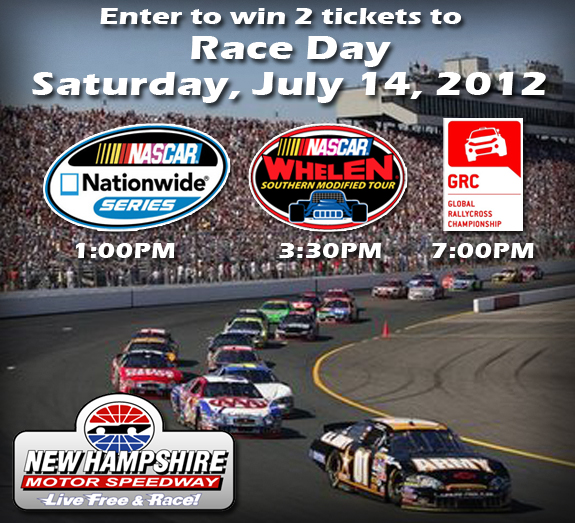 Hello everyone and Happy 4th of July! We have 4 contests going on right now, so to make things easy, we're posting them all here! Click on the image to be brought to the entry form and good luck!
From our White River Toyota store, we're giving away tickets to the New Hampshire Motor Speedway!
From Heritage Ford and Heritage Toyota Scion in South Burlington, we're giving away tickets to Saint Michael's Playhouse to see the Irish comedy, "Over the Pub." We have tickets for two different dates, so make sure to take a note of which one you enter in!
   Good luck to everyone         and be sure to stay    tuned for more contests!