Archive for the 'Contests' Category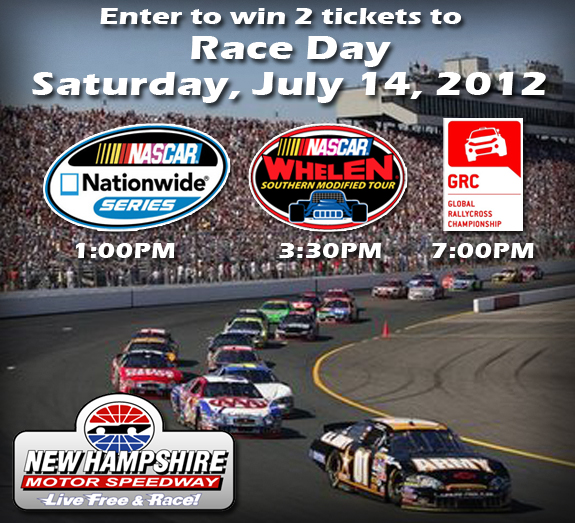 Hello everyone and Happy 4th of July! We have 4 contests going on right now, so to make things easy, we're posting them all here! Click on the image to be brought to the entry form and good luck!
From our White River Toyota store, we're giving away tickets to the New Hampshire Motor Speedway!
From Heritage Ford and Heritage Toyota Scion in South Burlington, we're giving away tickets to Saint Michael's Playhouse to see the Irish comedy, "Over the Pub." We have tickets for two different dates, so make sure to take a note of which one you enter in!
   Good luck to everyone         and be sure to stay    tuned for more contests!